There will be work being carried out by the Public Works and Spatial Planning (PUPR) of Kota Tangerang in Lippo Village North area. Please be informed that there will be traffic reroute arrangement by Transportation Dept and Polres Metro Kota Tangerang on several roads which will effect your travel route, as follows:
There will be a traffic flow rearrangement from Saturday, 7 January 2023, until the works are completed.
Vehicles coming from Jl Imam Bonjol to Karawaci Office Park (KOP) or to Karawaci 4 toll gate can take the left lane and turn around at Palem Semi.
Vehicles coming from Merak that exit at the Karawaci 4 toll gate towards BSD and Jakarta can make a U-turn at the traffic light and in front of the Karawaci Office Park (KOP) located on Jl. Imam Bonjol.
Please see details of the route re-arrangement: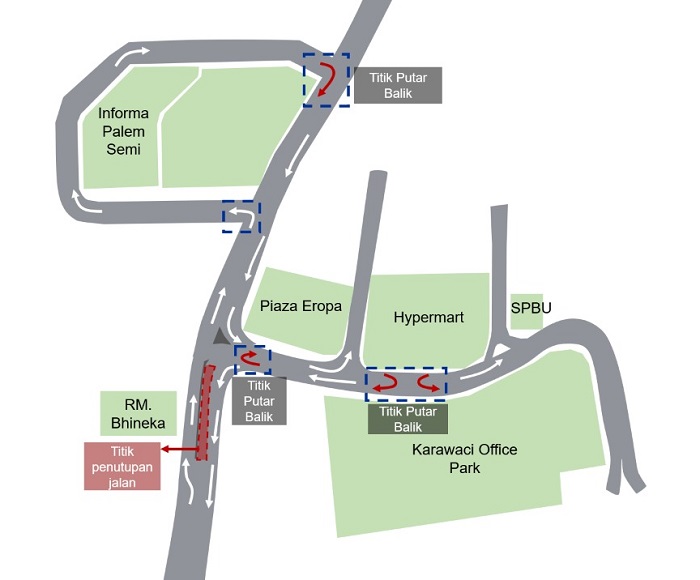 Thank you for your support and cooperation in the Government's efforts to prevent traffic congestion, especially on roads in the Cibodas area.